Patient Monitors
Our quality trained technicians will analyze your equipment and provide a repair estimate free of charge.
Philips
HP MERLIN
INTELLIVUE (MP20, MP30, MP40. MP50, MP60, MP70)
INTELLIVUE (X2 , MP2, MP5)
TELEMON (M2636A, M2636B, M2636C)
SURESIGNS (VMS, VS1, VS3)
Welch Allyn
PROPAQ ( 102EL, 104EL, CS246, ENCORE, LT)
SURETEMP PLUS
VSM
GE Healthcare
DINAMAP & DINAMAP PRO
DASH MONITORS (2000, 3000, 4000, & 5000)
EAGLE (3000 & 4000)
SOLAR 8000
GE TRANSPORT PRO
Datascope
ACCUTORR (PLUS & V)
DUO NIBP MONITOR
EXPERT ECG MONITOR
PASSPORT (5L ,EL, XG ,2)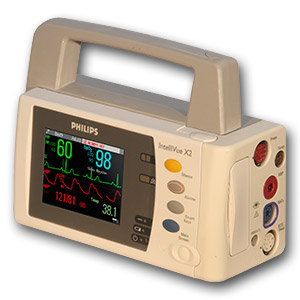 Have a Question?
We're here to help. Contact us today for information on our products & services.
Call Toll Free: (800) 606-6796